Failte roimh chairde!
'Failte' (welcome) to Patti & Dom's Wedding Party Page. The team here at Ireland Chauffeur Travel are very excited to welcome you, as treasured friends of the happy couple, to Ireland in March 2022 to celebrate the wonderful occasion of Patti & Dom's marriage. The wedding ceremony will be held in the beautiful Belleek Castle, in Ballina, Co Mayo, which is situated in the stunning north west corner of Ireland.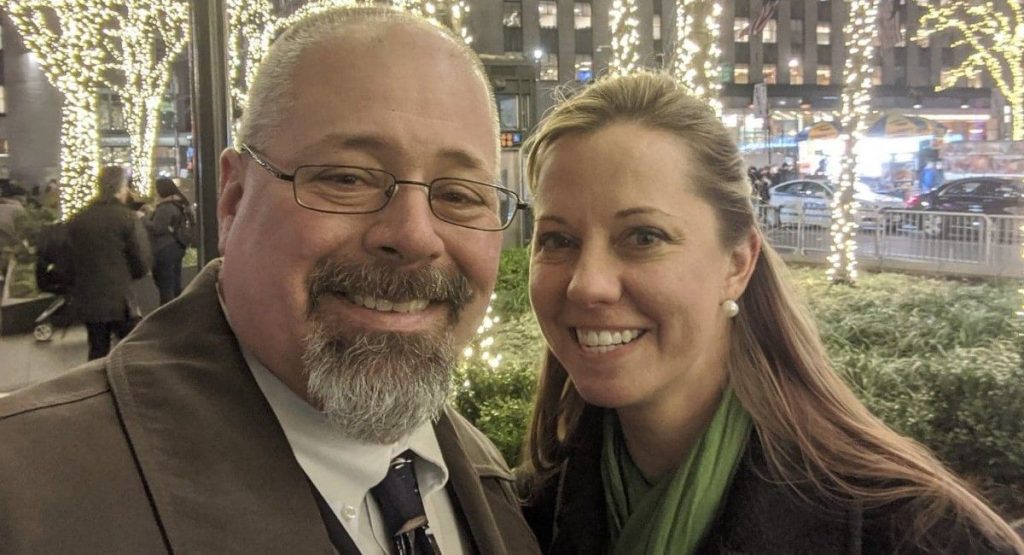 Michelle Lee is your dedicated Travel Advisor for your trip to Ireland. She is on standby to help all friends of Patti & Dom to plan a memorable and fun trip.
Originally from Norton, Massachusetts, Michelle now calls Ireland home after falling in love with an Irish man to whom she is now happily married. Michelle lives in Tipperary Town – yes that place from the song! – and she is an experienced private Travel Advisor, having worked with Ireland Chauffeur Travel for over 5 years. What is Michelle's favourite thing about Ireland? The culture. "I have never met people who are more friendly and who are always willing to help out a stranger. The culture is so relaxed and no one is in a rush. Having moved to Ireland not knowing anyone, I can truly say that I was welcomed by the country and the people with open arms!"
Michelle is looking forward to helping you plan your trip to Ireland. She will design a bespoke itinerary just for you, which will ensure you experience the best things about Ireland and return home with memories to last a lifetime. Michelle will take care of all the details of your travel in Ireland, ensuring your trip is special, enjoyable and hassle-free … meaning you can relax and focus on the celebrations! For all guests wishing to experience more of Ireland before or after the wedding, Michelle will arrange accommodation, activities, dining experiences and, of course, friendly and professional private Driver Guides to chauffeur you in our luxury vehicles. Michelle is a seasoned expert and will have lots of helpful suggestions of things to do and see, which means you will get to enjoy Ireland like a local (complete with many off-the-beaten-track recommendations); a treasured experience that not many visitors get to enjoy.
Michelle will also happily book airport transfers for you, ensuring you are greeted on arrival in Dublin/ Shannon/ Cork Airport by one of our Private Driver Guides, and escorted to the wedding in one of our luxurious private vehicles.
You will arrive rested, relaxed and ready to celebrate – not having to worry about driving on the left hand side of the road, as we do here in Ireland. Once the celebrations are over, you will be chauffeured back to the airport, hopefully will a heart full of great memories!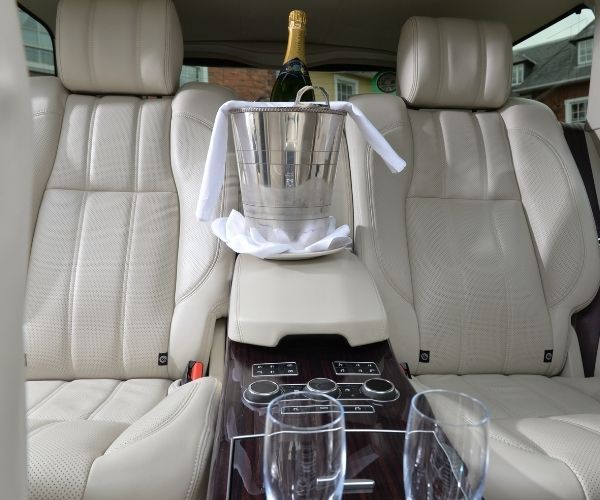 Get inspired with these suggestions:
Ireland East & West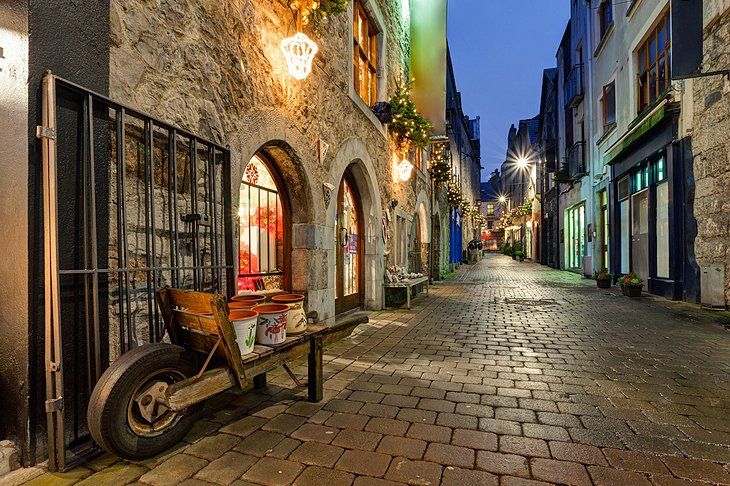 Following the big celebration, be escorted to Galway – Ireland's cultural, language, traditional music and artistic capital. The city is famous for its lively ambience, cafes and pubs. Just outside Galway is Connemara, one of Ireland's most rugged landscapes and you will also have the opportunity to experience unforgettable scenery such as the Cliffs of Moher, Burren and the Aran Islands. Traveling East, explore Dublin with a personalized guided tour of the city, finding the capital's major attractions such as Trinity College, the Book of Kells, St Patrick's Cathedral, Christchurch Cathedral and the Guinness Storehouse. You'll also be introduced to "hidden Dublin" and her best-loved neighbourhoods.
4 Nights in Total – 2 Nights in Galway, 2 Nights in Dublin
Ireland's Beautiful North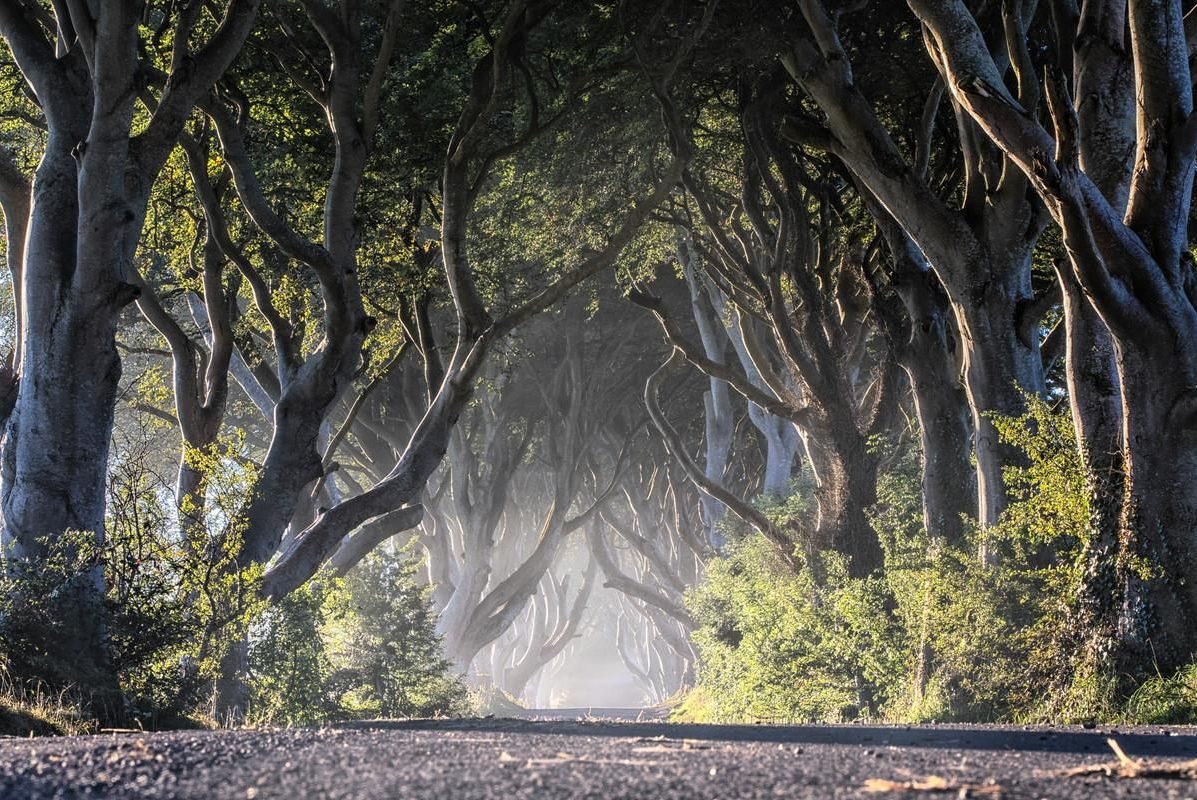 The Northern Coast of Ireland hosts wonderful gems in close proximity to one another. The tiny village of Bushmills is home to one of the finest distilleries in the world and a tour is highly recommended. The Giants Causeway is noted as being one of the great natural marvels of the world and to walk on the giant basalt columns is a wondrous experience. Dunluce Castle sits precariously over the Atlantic ocean – it is impossibly romantic and makes a visit to this region unforgettable. And of course Game of Thrones fans will cherish a visit to the Dark Hedges (pictured).
4 Nights in Total – 2 Nights in Donegal, 2 Nights in Belfast
The Highlights of Ireland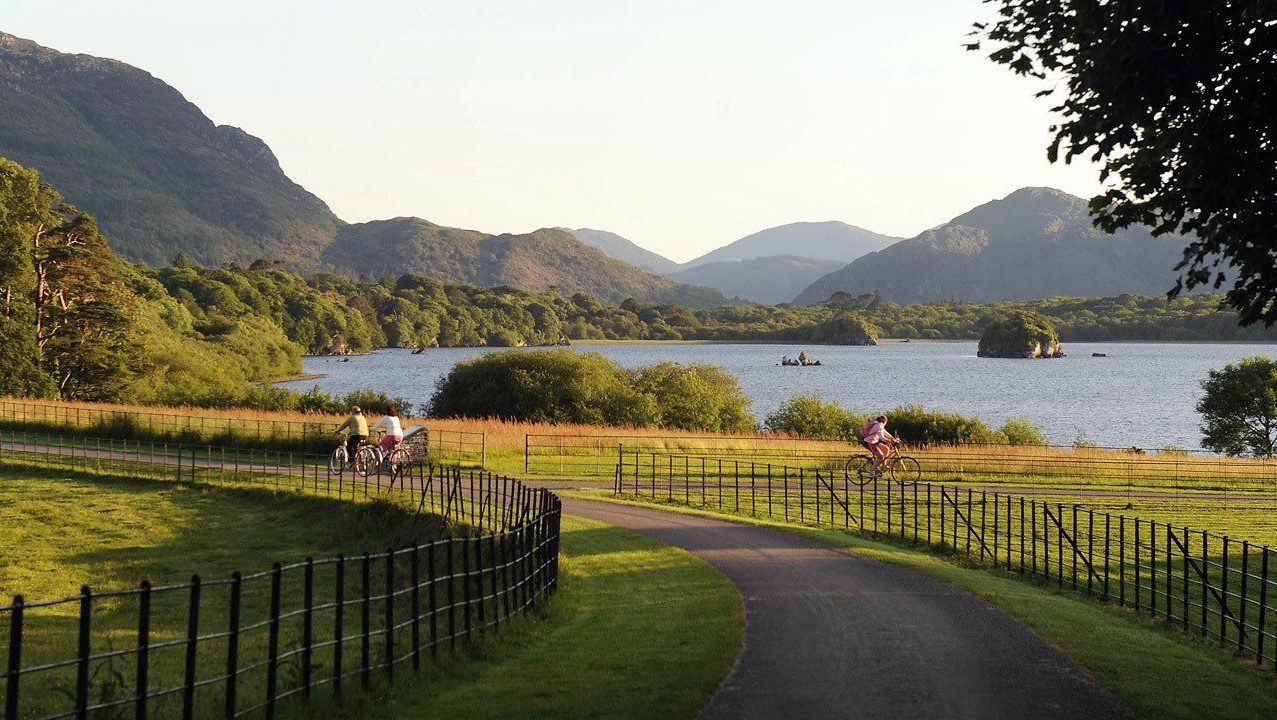 This tour really captures the best of what Ireland has to offer! Travelling in your very own luxury vehicle with a Private Driver, experience the colour Westport, Galway and Connemara before traveling down to West Clare, which is home to some of Ireland's most rugged and dramatic landscapes, such as the Cliffs of Moher, The Burren Plateau and The Aran Islands. From here, venture south to even more magical landscapes with a unique and unforgettable drive through Killarney National Park and onwards to Cork, and savour sights that will remain with you forever.
7 Nights in Total – 2 Nights in Galway, 2 Nights in Killarney, 2 Nights in Cork, 1 Night in Dublin