New Year is a great time to visit Ireland. The atmosphere is electric
and there's a variety to do to ring in this new decade – here are our top suggestions for what to do in Ireland this New Year's.
1. Countdown Concert at Custom House Quay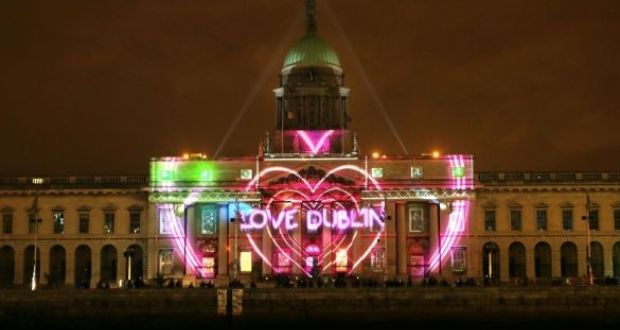 Get ready for a New Year's Eve night to remember!
Following sold-out tours across Europe and headlining major Irish arenas and outdoor concerts this year, Walking On Cars are set to top off 2019 by headlining this year's Countdown Concert at Custom House Quay. Walking On Cars will ring in 2020 with special guests Ash, Aimee, and Lisa McHugh. Concert goers will also be able to enjoy the "solar symphony" display that will be video mapped onto the walls and buildings surrounding Custom House Quay. Images of hurtling comets, shooting stars and spiraling Galaxies will be accompanied by a 20-piece orchestra and other musicians.
Find out more here: http://nyfdublin.com/countdown-concert/
2. A spectacular balloon drop at The Church in Dublin
With live performances, a choice of dinner at The Gallery, Jazz
Dinner in the Cellar Bar or Finger Food and Drinks in the Bar, all
leading up to a breathtaking Countdown Balloon Drop. It's the perfect
way to start the New Year.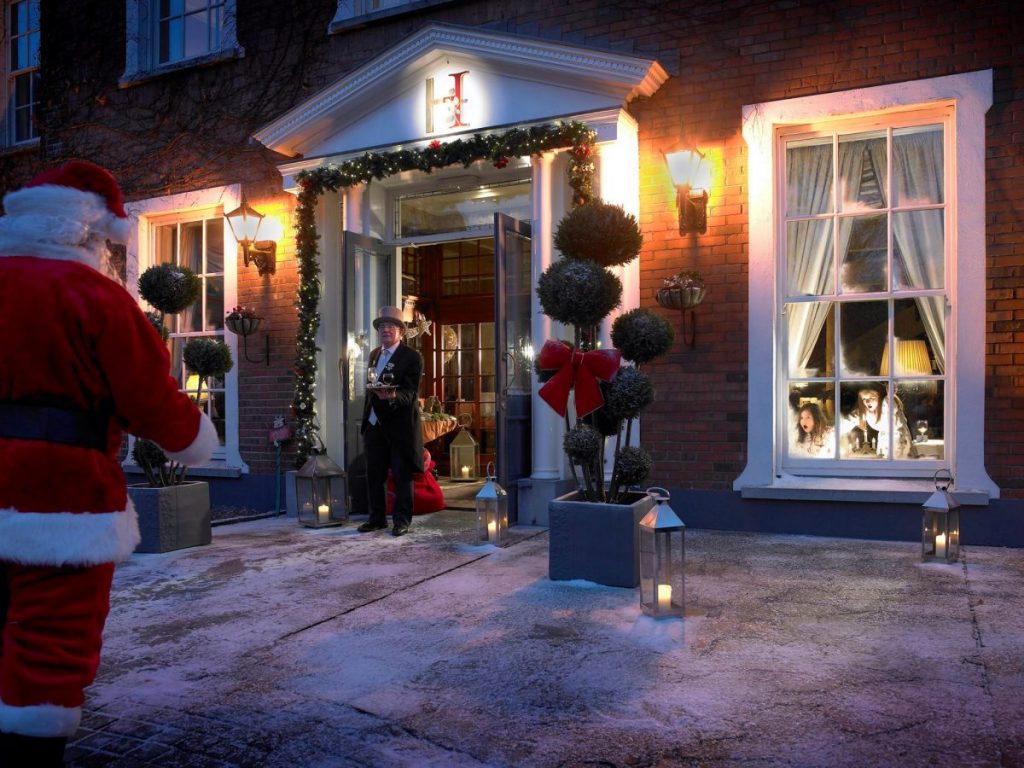 3. New Year's Eve Gala Ball at the Hayfield Manor in Cork
This enticing event includes a seven-course meal in Orchids restaurant,
with red and white wine and a dessert wine served throughout the meal,
a post-dinner cheese and port reception, with a bubbly toast
at midnight and entertainment throughout the night from popular swing
and a jazz band, The Roaring Forties. One of the most glamorous ways
to ring in the New Year.
4. RTÉ National Symphony Orchestra Gala in Dublin
Conductor Rumon Gamba will be leading the orchestra in this ravishing
show in the National Concert Hall situated in the city center Dublin.
The concert will begin at 3.30 pm on the 01/01/2019 and includes a
harmonic program full of dazzling orchestral music. With a
complimentary glass of bubbly, this concert is sure to set your
2020 off nicely.
5. Gavin James at Killarney NEC
There are still a couple of tickets left for Gavin James at Killarney NEC on New Year's Eve – but be quick, they won't last long! This Irish singer-songwriter is going from strength to strength on the back of a worldwide tour – and his live shows are legendary. Check him out here:
Contact us now to arrange your vacation to Ireland in 2020. We offer a full service, from suggesting itineraries, booking hotels, restaurants, and experiences, to our renowned Driver Guides escorting you around Ireland on a trip of a lifetime in our luxurious vehicles.