If someone you love is planning a trip to Ireland, here are some great gift ideas they will love…
For the Music Buffs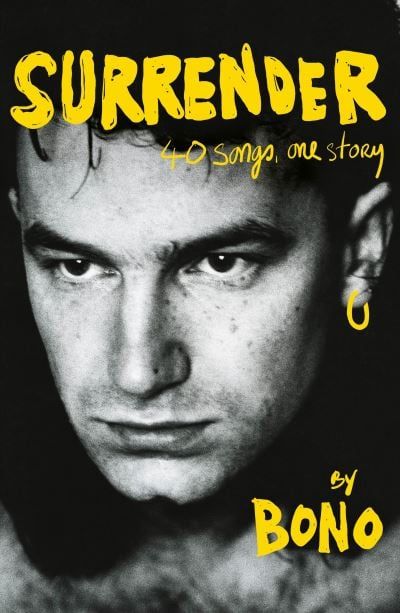 Bono – artist, activist, and the lead singer of U2 – has written a memoir: honest and irreverent, intimate and profound, Surrender is the story of the remarkable life he's lived, the challenges he's faced, and the friends and family who have shaped and sustained him.
"When I started to write this book I was hoping to draw in detail what I'd previously only sketched in songs. The people, places, and possibilities in my life. Surrender is a word freighted with meaning for me. Growing up in Ireland in the seventies with my fists up (musically speaking), it was not a natural concept. A word I only circled until I gathered my thoughts for the book. I am still grappling with this most humbling of commands. In the band, in my marriage, in my faith, in my life as an activist. Surrender is the story of one pilgrim's lack of progress … With a fair amount of fun along the way." — Bono
As one of the music world's most iconic artists and the cofounder of organizations ONE and (RED), Bono's career has been written about extensively. But in Surrender, it's Bono who picks up the pen, writing for the first time about his remarkable life and those he has shared it with. In his unique voice, Bono takes us from his early days growing up in Dublin, including the sudden loss of his mother when he was 14, to U2's unlikely journey to become one of the world's most influential rock bands, to his more than 20 years of activism dedicated to the fight against AIDS and extreme poverty. Writing with candor, self-reflection, and humor, Bono opens the aperture on his life — and the family, friends and faith that have sustained, challenged and shaped him.
Surrender's subtitle, "40 Songs, One Story," is a nod to the book's 40 chapters, which are each named after a U2 song. Bono has also created 40 original drawings for Surrender which will appear throughout the book.
---
---
Gift Vouchers for Ireland Chauffeur Travel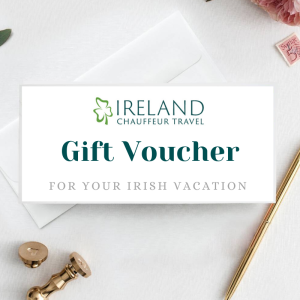 Why not help them with their vacation of a lifetime and gift them a voucher for Ireland Chauffeur Travel? Treat someone you love to a special travel experience, safe in the knowledge we will look after them at every turn. We will send it via email to your gift recipient of choice. The perfect way to put a smile on their face!
---
For those interested in Irish folklore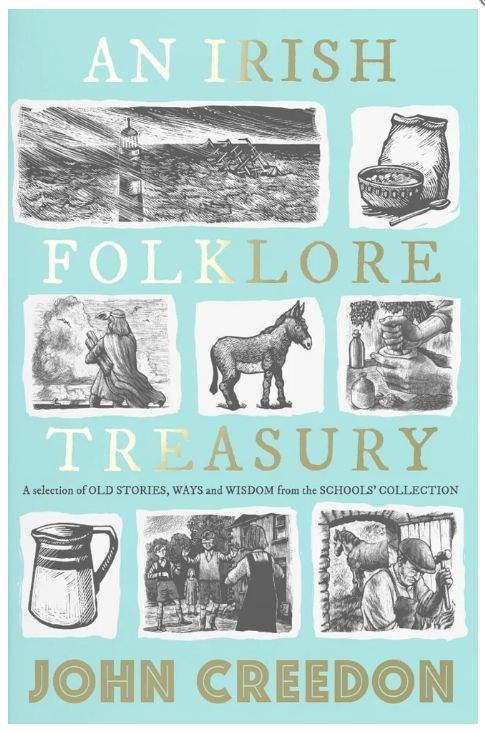 In this people's history of Ireland, John Creedon introduces a fascinating collection of stories from the Schools' Collection. This treasure trove of old stories, ways, and wisdom, which could have been lost forever, was collected by schoolchildren as part of a nationwide project set up in the 1930s to preserve Irish folklore.
Published here for the first time, this 'best of' selection includes chapters on ghost stories, agriculture, forgotten trades, schooling, and pastimes. The result is an incredible arc of folk history that tells us about ourselves and how we lived long ago.
---
Boring but Essential!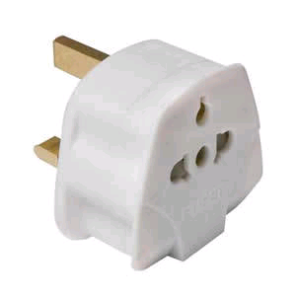 Boring but essential! In Ireland, we use a 3-pin plug. This universal adaptor will ensure they will always have enough battery charge to capture all the amazing pictures of their trip!
---
For those interested in Irish History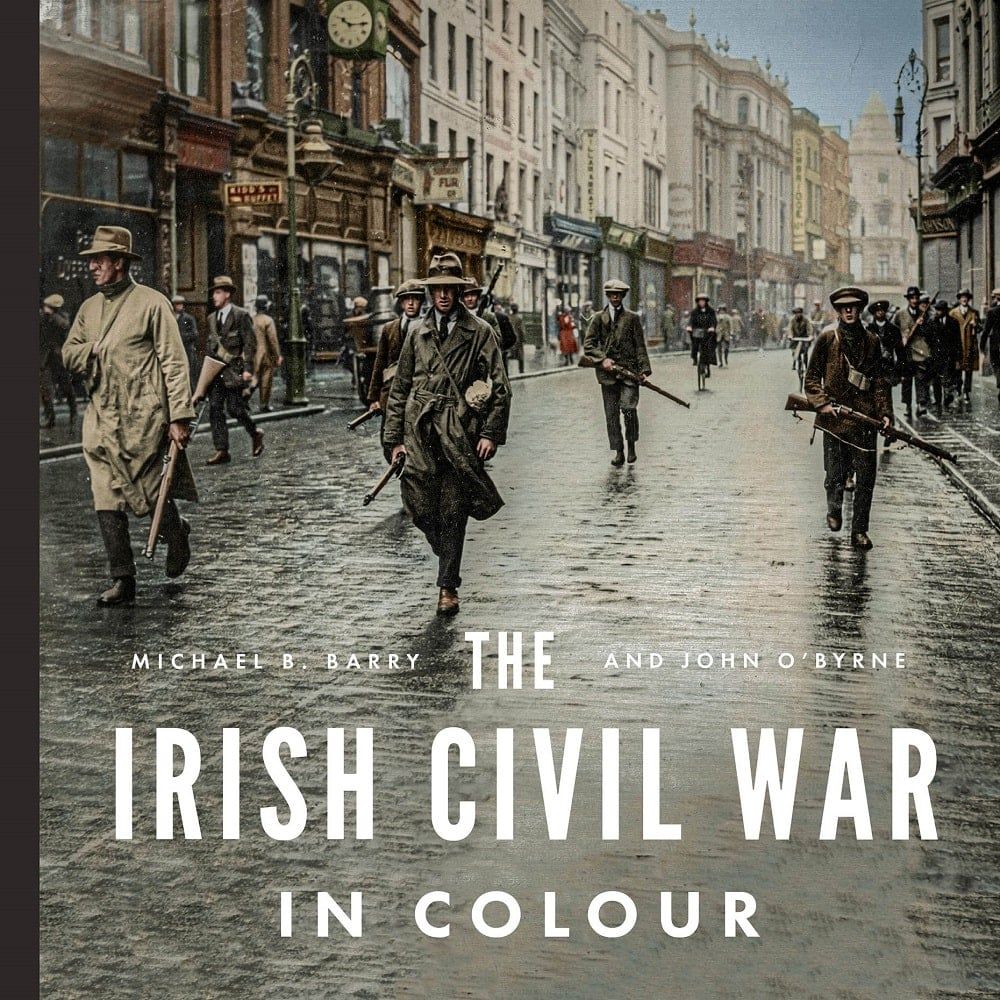 Here is the story of Ireland's Civil War in colour – a defining moment in Irish history brought to life for the first time in hand-coloured photographs. The events of 1922–1923 are revealed using photographs painstakingly hand-coloured by John O'Byrne. His attention to detail gives a vivid authenticity that brings the events alive. Many of these photographs, carefully selected from archives and private collections, have never been published before. They carry informative captions by Michael B. Barry, based on extensive historical research.
This richly illustrated book gives a fresh perspective to the conflict. If you want a better understanding of the story of the Irish Civil War, this is the book for you.
---
For young visitors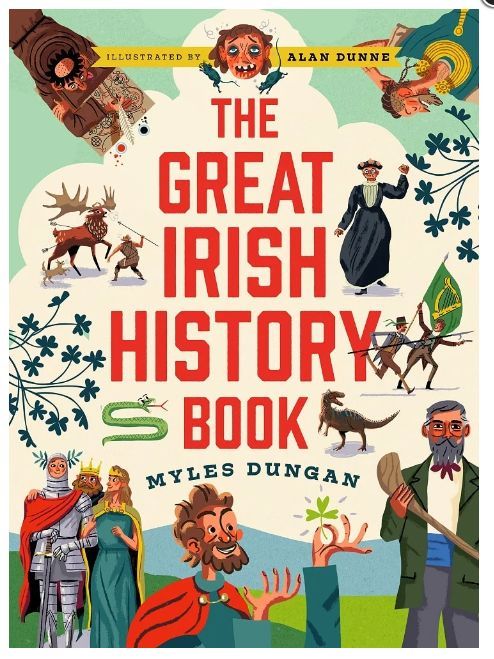 Join historian Myles Dungan as he guides you through the history of our amazing island. Take a historical trip back in time to visit the ancient celts, sail away on a famine ship or join the 1916 rebels in the GPO. Discover leaders, thinkers, and fighters, and learn how our ancestors lived and worked in forts, castles, and cottages. The latest book in the Gill Books series of important topics tackled by experts, this engaging history introduces Ireland's most significant people, history, and culture to readers of all ages. With clear text and bright illustrations, this book is for anyone who wants to understand more about Ireland, its history, and its people.
Contact us now to arrange your next vacation to Ireland. We offer a full service, from suggesting itineraries, and booking hotels, restaurants, and experiences, to our renowned Private Driver Guides escorting you around Ireland on a trip of a lifetime in our luxurious vehicles.
---