Handsome, Loyal and Well-traveled
On paper, Mutti reads like the perfect man – handsome, loyal, affectionate, and well-traveled…
In reality, his backstory is a little more interesting. Mutti is a rescue dog  – he was initially fostered from D.A.W.G in Cork – Dog Action Welfare Group, whose mission is to rescue Cork's abandoned, abused and neglected dogs and to re-home every dog they rescue.
Mutti was rehomed by our founder, Shane, and his partner, Leonie, who has lots of experience in fostering dogs. They fell in love with him immediately and decided to make him a permanent part of the team.
Mutti is shy and reserved, and takes gentle handling to bring out his personality.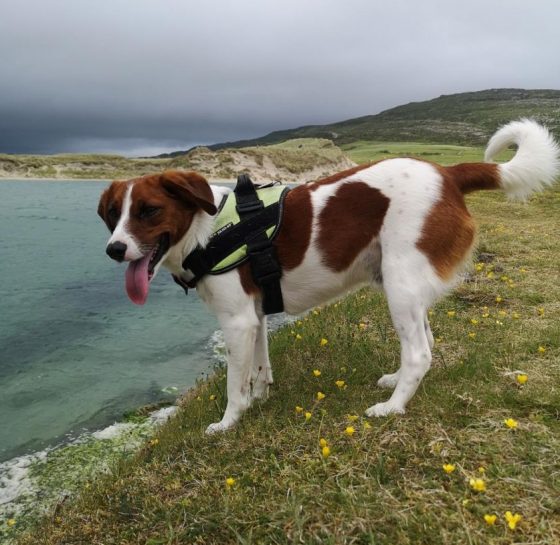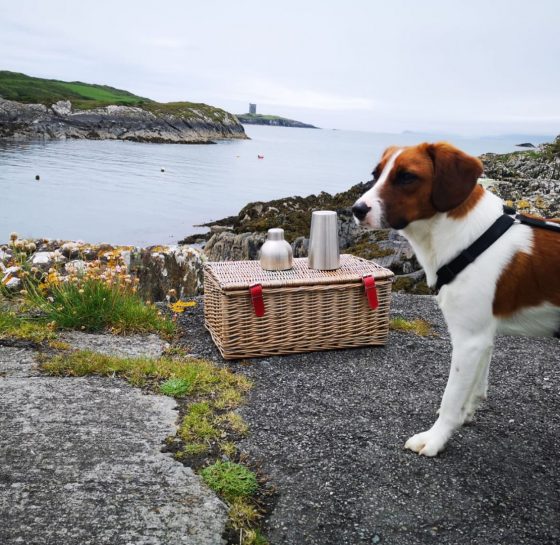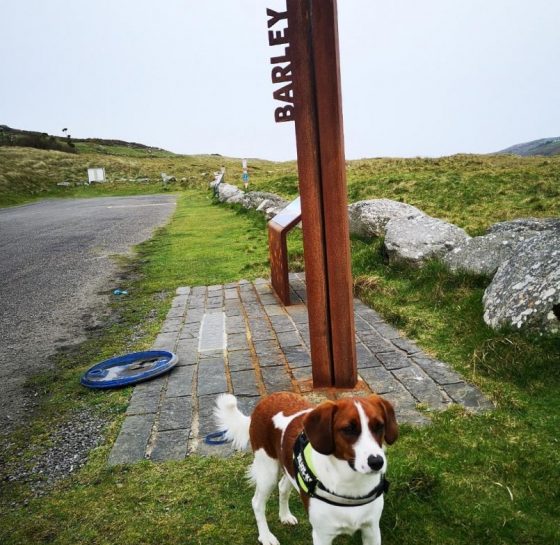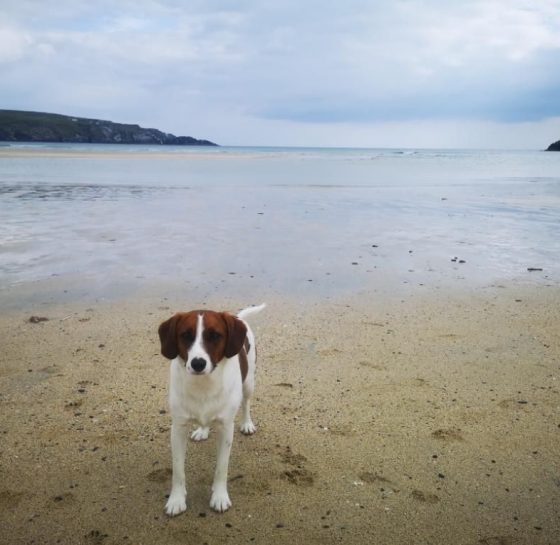 A Life Full of Adventure
Mutti's life now is one of adventure and fun. He travels all around with Shane and Leonie, sampling the very best of what Ireland has to offer its canine guests.
He loves getting outside in the fresh air and frolicking by the seaside. The force is strong in this one!
After a big day of activities, he loves nothing more than to curl up beside the fire and snooze.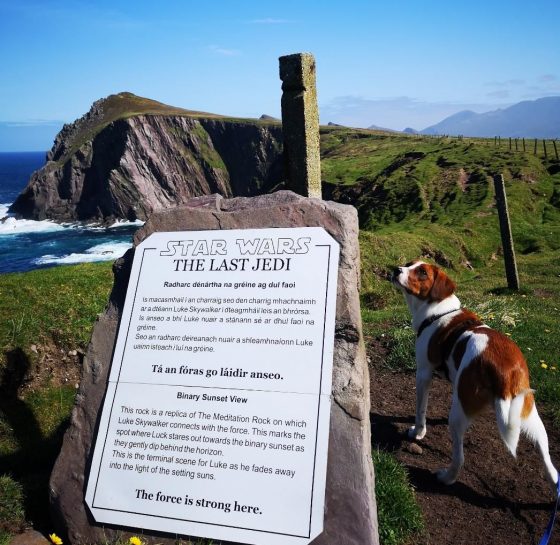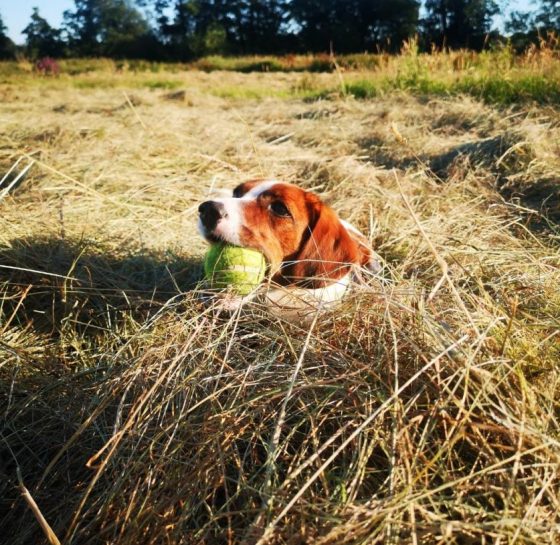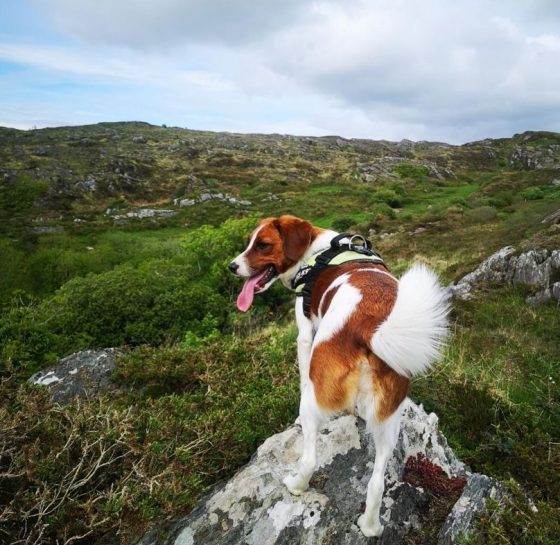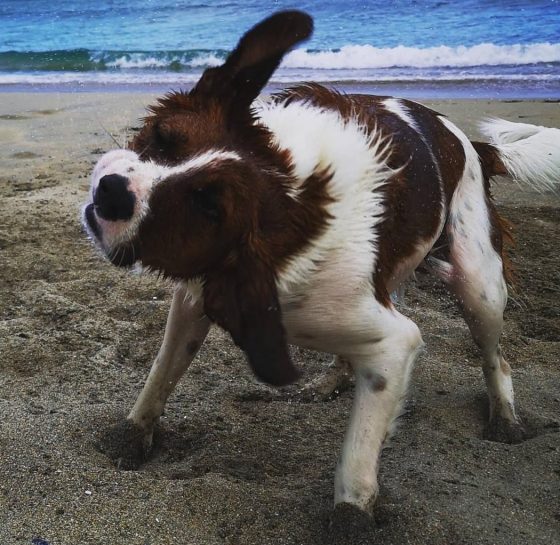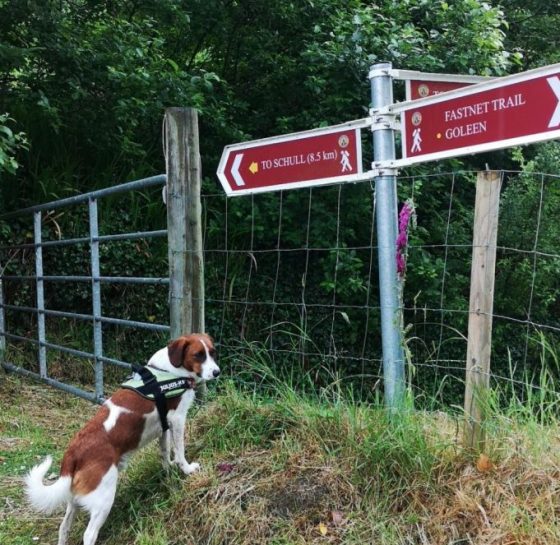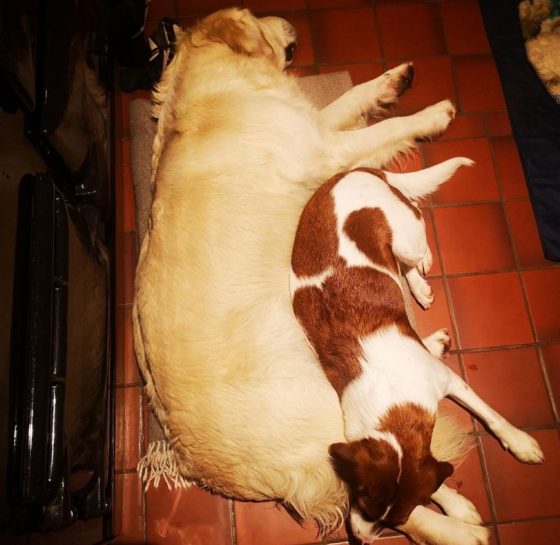 Our Canine Companion
Mutti also plays an important role in Ireland Chauffeur Travel, by helping us to establish what activities and accommodations are suitable for canine guests. (Some of our guests like to travel with their dogs too!)
Here he is holding fort at Seaview House Hotel in Cork – his favourite hotel so far!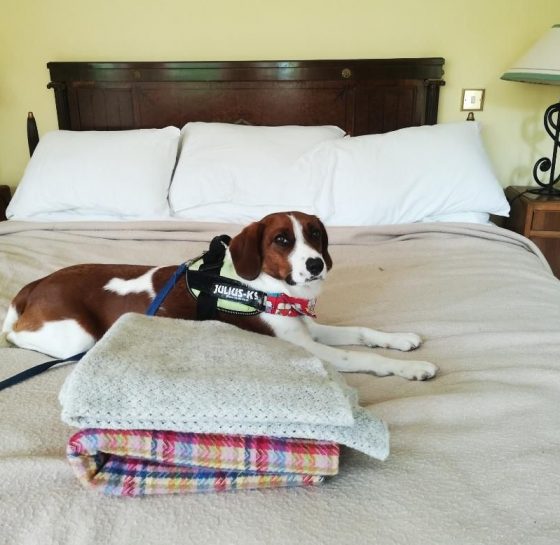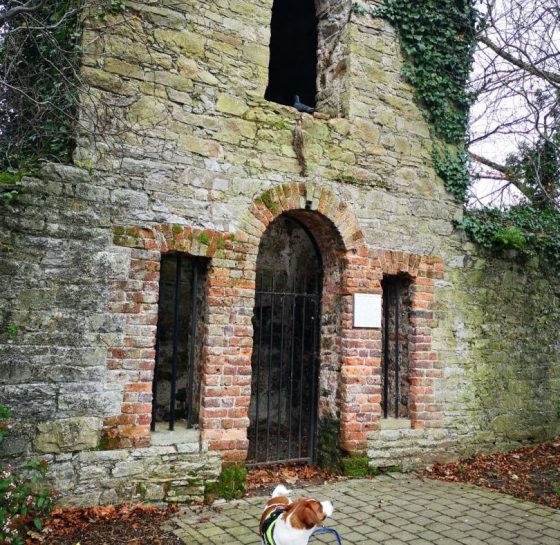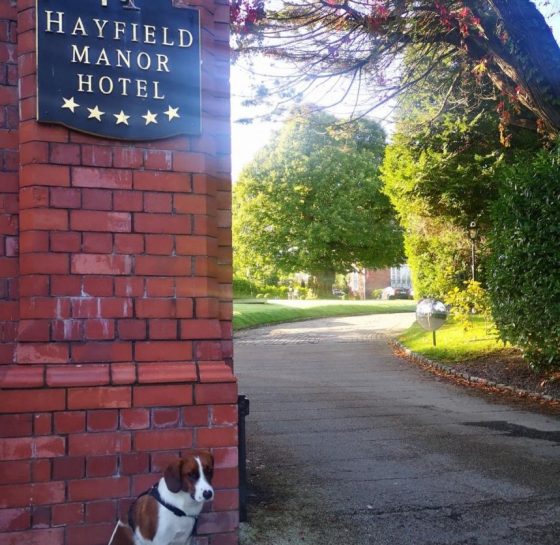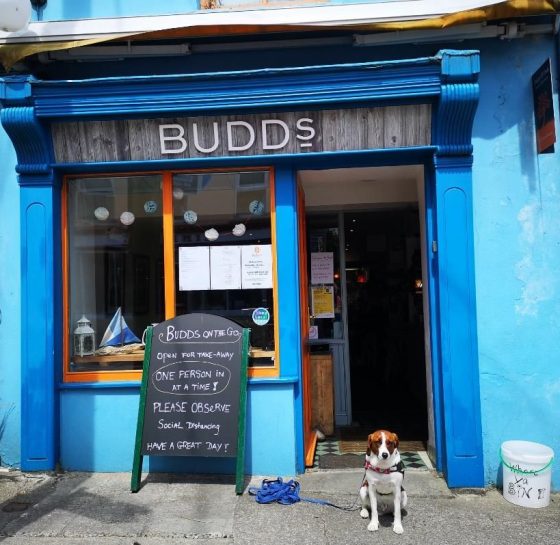 Supporting the Team
Mutti is a vital part of the Ireland Chauffeur Team, and he takes everything in his stride – even being dressed up in fancy costume for St Patrick's Day!  He brings such joy and calm to the whole team. He is a true support, especially during the past few months!
Here he is checking out our recent coverage in the Irish Independent. You can read more about that here.
We love you Mutti!