While planning the perfect private tour of Ireland, you can never forget the food. While our landscape is breathtaking and our welcome is always a great one, we also pride ourselves on our food culture. Natural, local and fresh is always the order of the day for Irish chefs and below are a few of our famous Michelin -star restaurants which celebrate just that.
Loam – Galway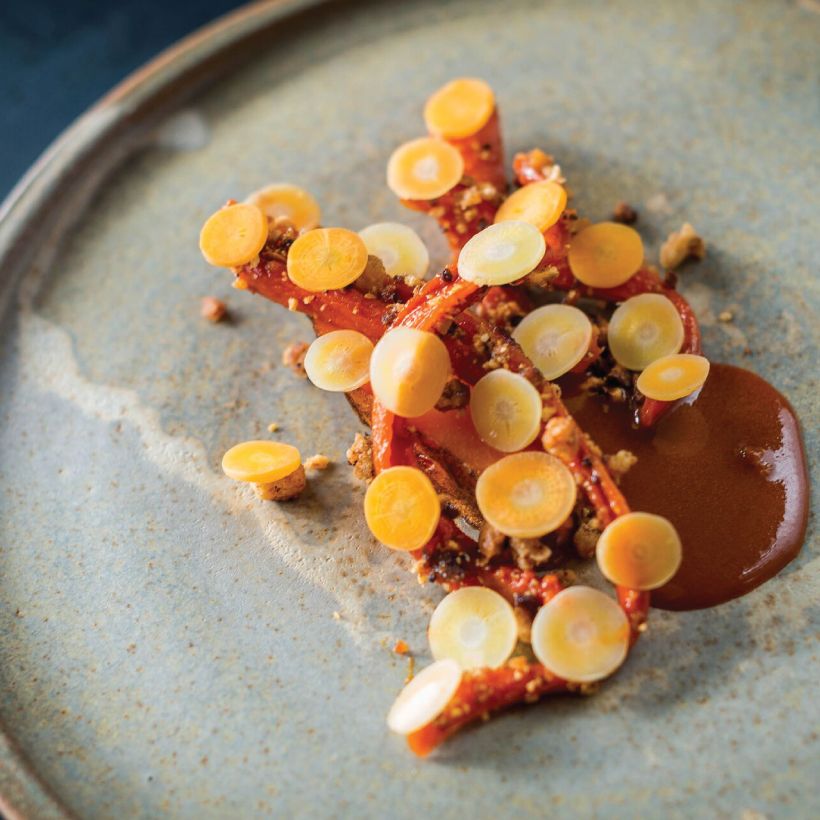 Chef-owner Enda McEvoy was one of the first chefs to embrace the sustainability ethos and he continues to make green strides to this day. Every ingredient is 100% Irish and sourced from local farmers and fishermen, with whom the chef has developed strong relationships, and the kitchen takes a nose-to-tail and leaf-to-root approach to this highly seasonal produce. The resulting dishes on the set tasting menu are creative, modern and well-balanced with a lightness of touch and a well-judged simplicity that lets the natural flavours shine through.
Bastion -Kinsale, Cork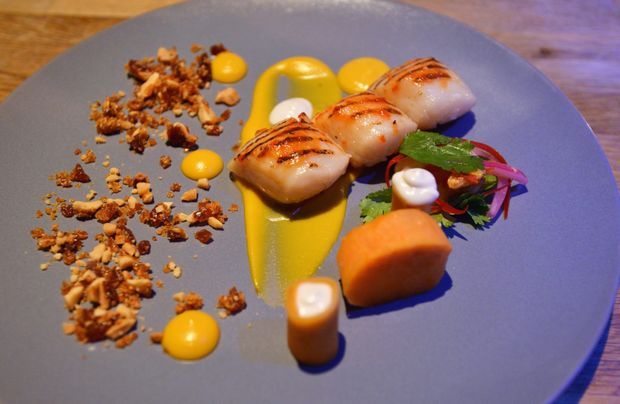 Set in the very centre of Kinsale, Bastion is a contemporary restaurant owned and run by a talented couple: Paul cooks, while his wife Helen looks after the service. A large bar splits the room in two and while its dark décor might give it a moody feel, twinkling candles add a welcoming touch.
Chef-owner Paul McDonald is Scottish born but the cooking here has a strong Irish base, with regional ingredients leading the way.
Variety Jones- Dublin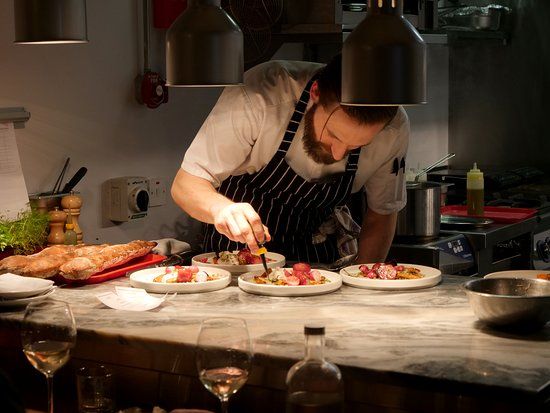 This tiny restaurant sits sandwiched between other properties and there's no sign above the door, but that all adds to the anticipation. The long, narrow room has a funky, modern style and the cool, relaxed atmosphere is helped by the laid-back team.
At the back, you'll find charming chef-owner Keelan Higgs working calmly in the open kitchen, while his brother Aaron keeps things running smoothly out front. Highly original, refined yet unfussy dishes burst with freshness and flavour, and many are cooked over the open fire; Keelan loves this concept, as it means no two dishes will ever be exactly the same
Campagne- Kilkenny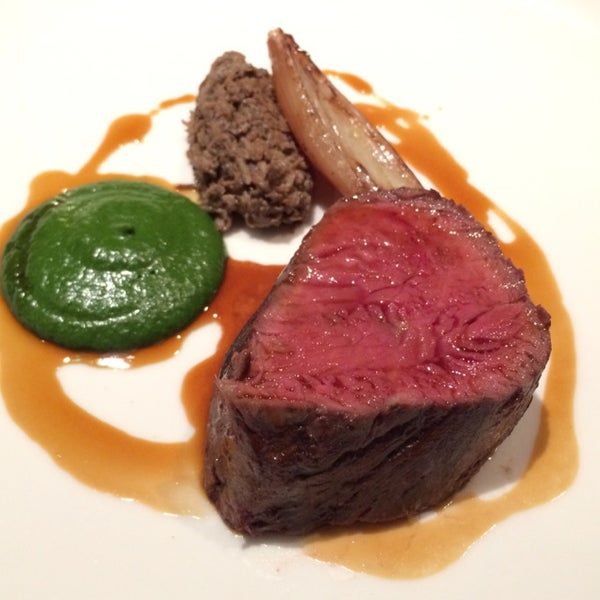 This long-standing restaurant is owned and run by experienced chef Garrett Byrne – who really knows his craft – alongside his partner, Brid Hannon, who provides relaxed, friendly service. The modern interior is sleek, with curved banquettes, spot-lit dark wood tables and striking local artwork hanging on the walls – and you can watch Garrett hard at work in the open kitchen.

Top-quality Irish ingredients are showcased in richly flavoured, classic dishes: you won't find foams or smears on your plate here – just confidently cooked, skillfully balanced dishes, with proper plating, saucing and seasoning. The early bird menu is a steal, the wine list has something to suit every purse and it's no surprise to know that they have a loyal following of local diners.
The Wild Honey Inn- Clare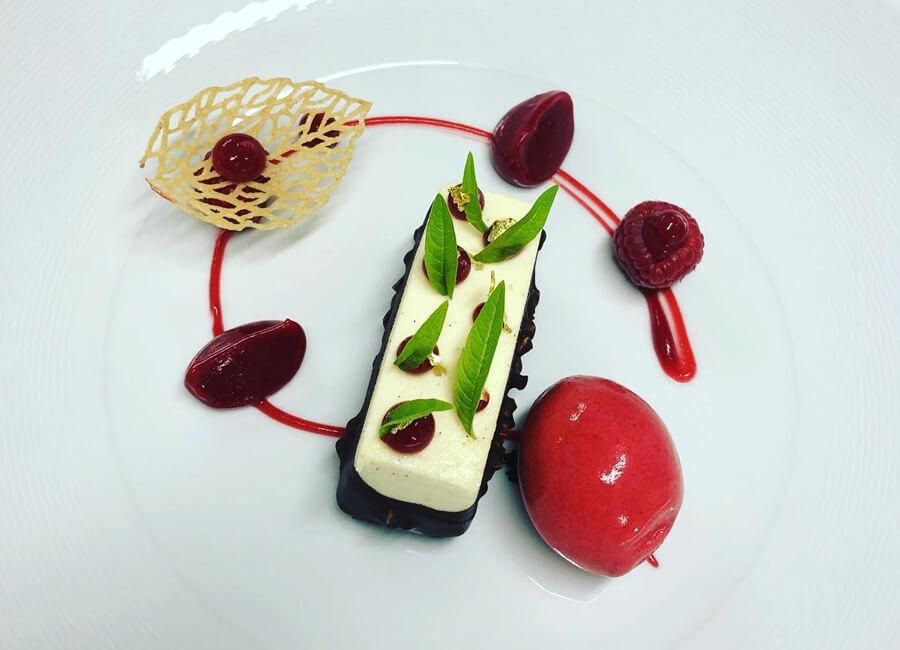 This Inn, set in the heart of The Burren, started life as an 1860s hotel serving those visiting the town's spas. For this reason, it doesn't look much like a pub, but once inside it's warm, cosy and full of pubby character. Tables are arranged around a central bar, all manner of bric-a–brac hangs on the walls and there's a welcoming open fire for colder nights.
Aidan McGrath is an experienced chef and his fixed-price menu changes weekly – and sometimes daily – in line with which produce is at its best. Dishes have a classical French base and showcase the county's produce in carefully prepared combinations which are beautifully balanced and packed with bold flavours.