Visit the oldest handmade pottery in Ireland in this incredible experience
Rossa Pottery is Ireland's oldest handmade pottery – and this workshop offers you the chance to get your hands dirty and create something unique and special, the perfect memento of your amazing Ireland vacation experience!
In the 1950s Ned Walsh emigrated to London where he worked in Pinewood Studios as a wages clerk. He met the artists that worked on the set designs and they advised him to go to Art College knowing he had a flare for design. This is where he studied pottery and sculpture and created the secret formula for Rossa's unique glazes.
He came back to Ireland and established Rossa Pottery in 1962 in a stable yard at the back of a pub on Main Street in Cashel. Ned then moved this small workshop to where it is still made today by his son Alan and his wife Sarah, right in the heart of Ireland's Ancient East.
Go back in time to this traditional workshop and create your own family heirloom by visiting them for private one-to-one tuition from Master Potter Alan. Watch him expertly handle the potter's wheel with ease and then let the clay come to life within your own hands with Alan's wealth of knowledge for this craft. Rossa is proud and protective of the traditional methods of making handmade pottery. They don't use machines or moulds; only their hands and the pottery wheel.
Have fun creating your very own art piece while learning about the different stages of pottery making. Your Creation will get fired in their Kiln and glazed, and when ready they will ship it to your home.
Hear their fascinating story of Presidents, Diplomats, and Queen Elizabeth owning their own piece of Rossa Pottery.
See pieces of vintage Rossa in their showroom museum and sit on Ned's old kick wheel which he made all those years ago.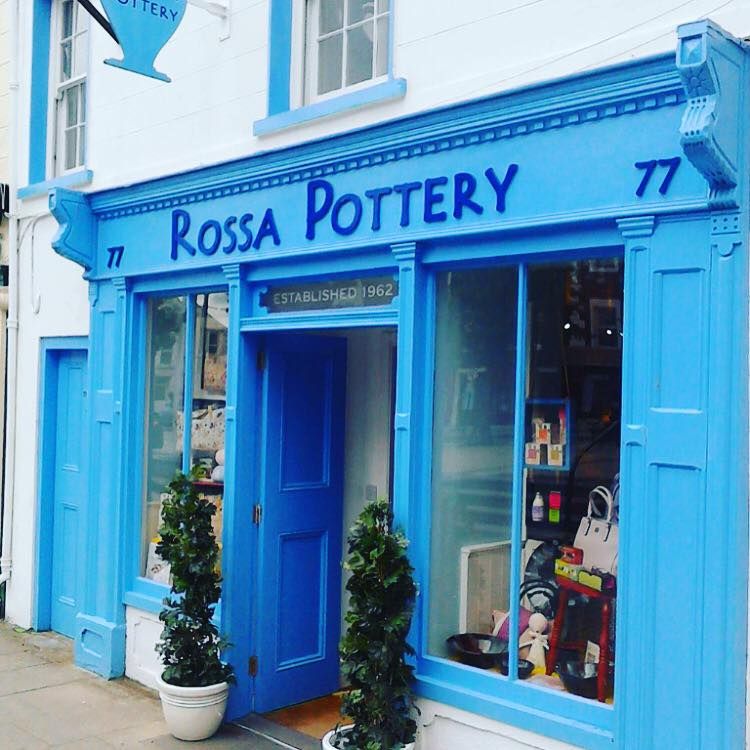 Check out some of our other incredible experiences on offer here.