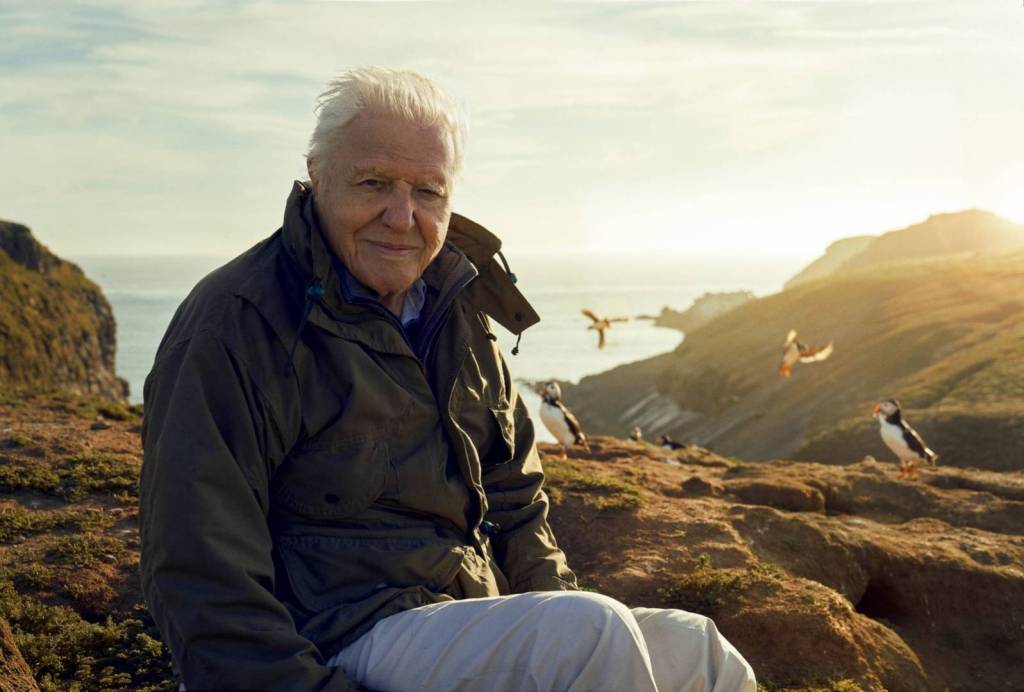 David Attenborough will this year present "extraordinary animal dramas and wildlife spectacles" filmed across across Ireland and England for a new series titled " Wild Isles".
Attenborough , now 96 has said :"In my long lifetime, I have travelled to almost every corner of our planet. I can assure you that in Britain and Ireland, as well as astonishing scenery there are extraordinary animal dramas and wildlife spectacles to match anything I have seen on my global travels."
The five episode series will include four hour-long episodes which celebrate the islands' four key habitats – woodlands, grasslands, freshwater and marine along with an hour long episode highlighting Ireland and England's specialty nature sites.
They will show gulls stealing fish from puffins and wild horses battling for the attention of females. It will also show blue fin tuna gathering, black grouse and hen harriers courting and red deer stags rutting in one of Ireland's wildest corners.
While we are well versed in all things Ireland, we really do have a passion for its natural landscape. We have organised endless private tours of Ireland, Luxury tours of Ireland and very specialist tours of Ireland and we are always excited to showcase all we have to offer.
Ireland is the natural habitat for so many unique species such as the Puffin and we are always encouraging of tours who would like to perhaps veer off the beaten path and have a uniquely Irish experience. "Wild Isles" will showcase so much of what is on offer if you engage with those who really know the country.
We are excited to help our clients to experience a once in a lifetime private tour of Ireland.