From family genealogy to Guinness, this is why Ireland is a 'must-visit' country
Prestigious business magazine Forbes has listed Ireland as a top destination for a once-in-a-lifetime trip.
Award-winning travel journalist Larry Olmsted listed the Emerald Isle as a dream destination for Americans, naming it as one of his top 30 global bucket list countries in the magazine.
"With some 80 million people worldwide estimated to have Irish roots, it's no surprise that genealogy is one of the top reasons Americans always give for their interest in visiting," writes Olmsted.
"But there are tons of others: it's one of the closest places in Europe and easy to get to, it is naturally beautiful, has a hot food scene, is full of castles and historic sites dating back to Neolithic times, makes some of the best beers and whiskies, is arguably the world's best golf destination nationwide, has fantastic hiking and walking and cycling, has a vibrant culture, music and festival scene, and it is jam packed with excellent lodging from city hotels to plush castle resorts to cooking school manor houses to bed and breakfasts, with something for everyone in every price range," he writes.
"And of course, it is so famous for its warm welcome that 'Irish hospitality' has become an expression instantly understood around the globe."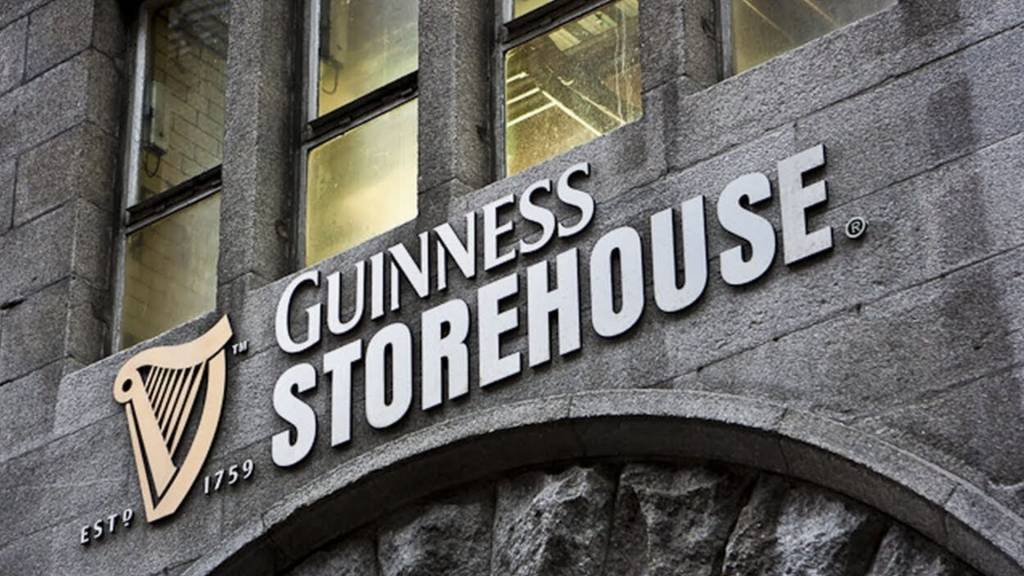 Olmsted says Dublin is a "must-see city" and he recommends visiting the Book of Kells at Trinity College and the Guinness Storehouse, which he says is "arguably the world's best brewery tour – and so much more than brewery tour" (Be inspired by our Brewery Tour here).
'World class luxury'
The journalist has travelled to Ireland many times and is a member of Ballyliffin Golf Club.  He treats readers to his favourite lodgings, all of which are hotels we regularly arrange for our clients!
Of Brooks Hotel in Dublin, he says it is "an affordable but upscale boutique hotel in the heart of Dublin with exceptional food, extensive chef's gardens outside the city, famous for its (included) breakfast and one of the most extensive whiskey lists in the entire country".
His top luxury pick for Dublin is the "legendary Georgian temple of hospitality", The Merrion Hotel, along with The Shelbourne Hotel with its famous horseshoe bar.
A charming old favourite of Ireland Chauffeur Travel founder Shane Leahy is the Bushmills Inn in Northern Ireland. Olmsted also falls for its charm and history, as well as its food and location close to the old distillery.
All around Ireland Olmsted says "there are a lot of world-class luxury properties". For him, the pinnacle is the 350-acre estate of Ashford Castle on the west coast of Ireland. We have arranged countless special stays at the exclusive castle and our clients never fail to be awed as they arrive here with their private Driver Guide. For Olmsted, it is a "true Irish fantasy brought to life".
Not sure where to start for your Bucket List trip?
Olmsted recommends using a Travel Advisor for when planning bucket list trips. If you would like to start planning yours, we would be delighted to work with you to design your ultimate once-in-a-lifetime tour of Ireland.
Contact us now here or at [email protected] to speak to our Travel Advisors, who are all based in Ireland.
.