If you had to pick a place to spend lockdown during a global pandemic where would it be?
We had to share the story of a couple who seem to have hit the jackpot – Laura Jamieson and Michael Smith have spent their lockdown in Ashford Castle, here in Ireland.
The young couple have been the sole occupants of the castle, which is a five-star hotel on the shores of Lough Corrib in County Mayo. It's a favourite with US presidents, Hollywood royalty and sporting stars such as Rory McIlroy, who hosted his wedding at the estate. It's also a favourite for Ireland Chauffeur Travel clients and our office and Driver Guide team were kindly hosted for our season launch in recent years. We can attest to it being a very appealing place to hunker down!
Laura and Michael are both from the UK and met working in the castle three years ago. For the past nine weeks, instead of commuting in from their home in the nearby village of Cross, they have lived in the castle, maintaining the buildings and the 350-acre estate. And there has been plenty to enjoy, ahem maintain, while they have been there – 83 guest rooms, a cinema, spa, tea boutique and wine tasting tunnels.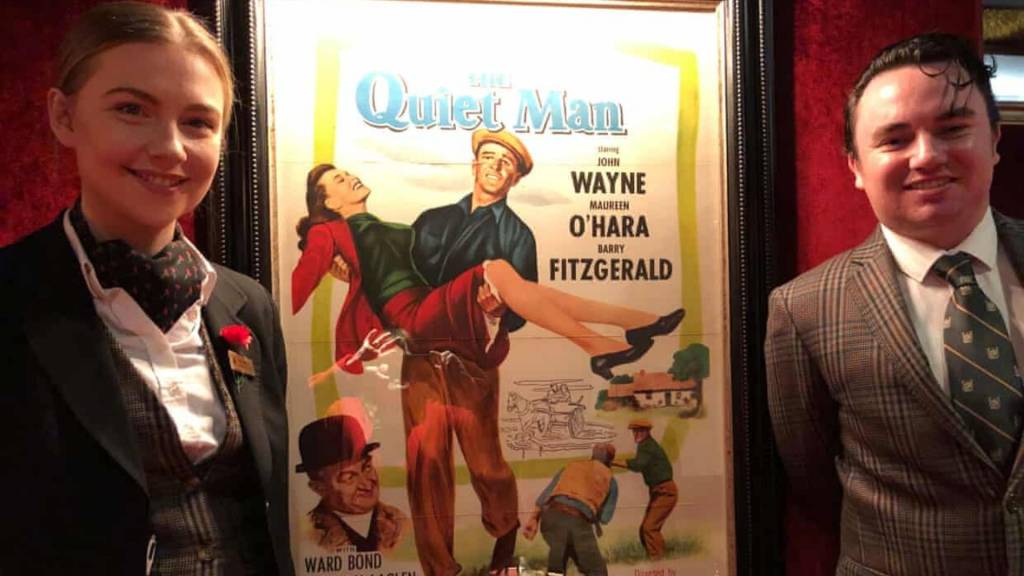 "It's been surreal," Laura (23), a duty manager at the hotel, said in a phone interview with the Guardian. "We've been incredibly fortunate that we were able to have this experience. It's the most amazing place."
Michael (28) who usually manages the estate, told the newspaper that it has also been a steep learning curve. "We're finding out stuff not only about work but about each other. It's something we'll look back on with fond memories."
Disney movie
He assured readers that though it might sound like a reality show or a Disney movie, with a couple playing prince and princess, the daily reality was often humdrum. "I don't know if they'd be rushing to make this movie. When we're doing our jobs it's quite boring."
Those daily duties include vacuuming, flushing 160 toilets, dusting chandeliers and answering emails and phone calls.
We love the fact that the couple often end their working days with a visit to the School of Falconry to check on the owls and hawks.
Michael and Laura found love on the grounds of Ashford Castle just like John Wayne and Maureen O'Hara in 'The Quiet Man'. We're not sure if the couple have watched that love story in the 32-seat private cinema, because they opted to watch all eight seasons of Game of Thrones, much of which was filmed in Ireland. On those date nights, they have enjoyed a cheeky bottle of wine from the cellar, they told RTE journalist Teresa Mannion.
So far it sounds far from the story of the custodians of the big hotel in Stephen King's horror novel The Shining (spoiler alert: it did not end well). "So far so good – may that continue," says Michael.
Ashford Castle was built by the Anglo-Norman de Burgo family in 1228. In the 18th century, a French-style chateau was added and it passed into the hands of the Guinness family. Today, it is part of the family-owned Red Carnation Hotels group and recent additions to the hotel include the Hideaway Cottage, which offers the ultimate in privacy and luxury. The former boathouse dates back to the Guinness era and is situated a stone's throw from the Castle on the shores of Lough Corrib (contact us for details on booking).
Summer 2020
Laura and Michael are due to move back to their own home before the castle reopens to guests on 20 July.
We look forward to catching up with the couple – and the falcons and resident Irish wolfhounds – later this summer. If you would like to join us, our Travel Advisors would be delighted to arrange your trip, ensuring five-star service for you and your family. Enquire here or email us at [email protected].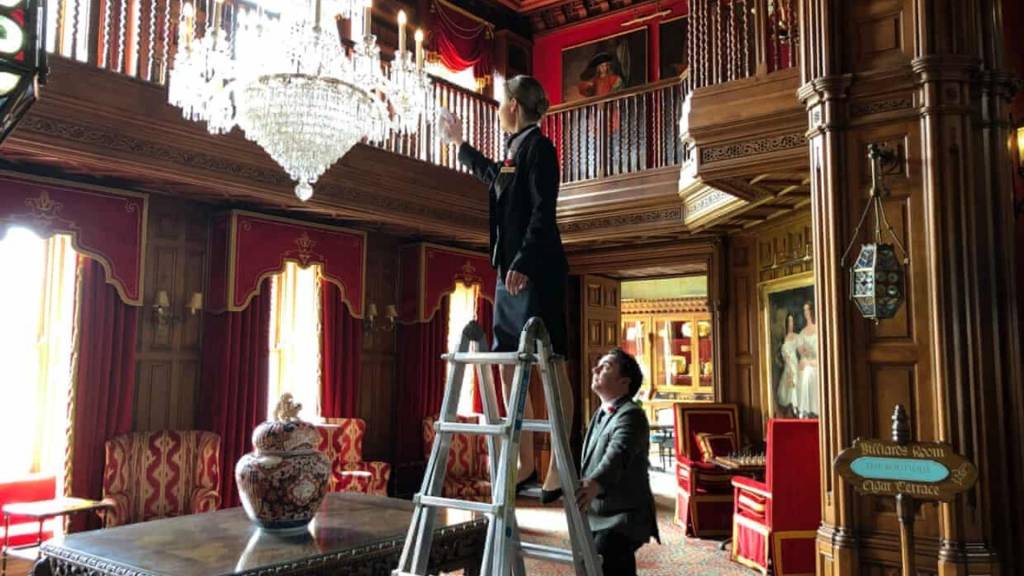 Do you wish to plan your own luxury castle stay?
We delight in curating luxury private guided tours of Ireland, taking care of  all of your travel, hospitality, safety and privacy needs. If you would like to start planning a Luxury Castle Vacation please see some ideas in our suggested Castles and Country Houses itinerary.